Eligibility for Workers' Compensation in Illinois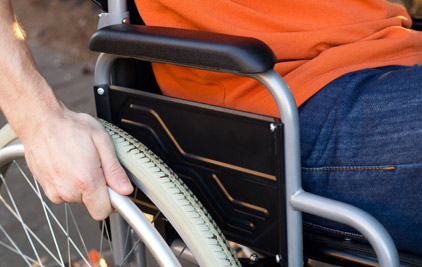 The Workers' Compensation Statute protects every employee in the State of Illinois. Illinois Workers' compensation is a system of benefits that:
– Pays for the medical treatment and medical bills incurred by work-related injuries and illnesses.
– Pays for the lost time from work
– Pays for any temporary or permanent disabilities
– Covers nearly every employee in Illinois
– and begins the very first day that you start working for your employer.
If you have been injured on the job, you need an experienced firm to protect your rights and level the playing field as you seek compensation from your employer and their insurance company.
Many of us began our careers working for insurance companies or insurance defense firms learning the strategies and practices of insurance companies first-hand. When you hire KBG, you hire a team of attorneys that are aggressive and experienced, client focused and trial ready.
There are four basic eligibility requirements for workers' comp benefits:
– You must be an employee.
– Your employer must carry workers' comp insurance.
– You must have a work-related injury or illness.
– You must meet your state's deadlines for reporting the injury and filing a workers' comp claim.
Illinois requires most employers to purchase workers' compensation insurance to pay for any work-related injuries that may occur, including:
– Injuries caused by the repetitive use of a body part at work
– Slip and fall injuries
– Injuries caused by equipment failure
– and many other physical problems and diseases caused by work
If you have been injured as a result of your job, it is extremely important to seek immediate medical care and to speak with an experienced workers comp attorney as soon as possible. At Krol, Bongiorno & Given, we have handled well over 30,000 claims for injured workers throughout the state of Illinois. For immediate help with a work injury case, call (312) 726-5567 for a free consultation or contact us online.