The Most Common Types of Workers' Comp Claims 6 – Burn Injuries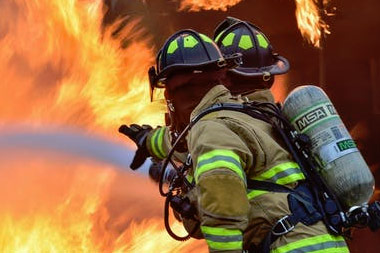 A burn injury is defined as a type of injury to the skin caused by an outer force which may include fire, hot liquid or steam, electricity, or chemicals. According to the American Burn Association, every year over 450,000 serious burn injuries occur in the United States. Burn injuries may not be the most common workplace injuries, statistics presented by the OSHA show that in the US work-related fires and explosions account for more than 5,000 burn injuries each year.
There are various types of burns that can occur in the workplace:
• Chemical Burns: Chemical burns are injuries to the skin, eyes, mouth, or internal organs caused by contact with a corrosive substance such as a strong acid, alkaloid, or other corrosive substance.
• Thermal Burns: Thermal burns are skin injuries caused by excessive heat, typically from contact with hot surfaces, hot liquids, steam, or flame. When a thermal burn occurs, it is extremely important to control and stop the burning from continuing by smothering flames, removing the hot object, etc.
• Electrical Burns: Electrical burns occur when electrical current travels through the body and burns muscle and other tissue. Electric burns are an often overlooked hazard in the workplace, but they can cause serious injuries resulting in permanent damage
Burns are categorized by degree, the higher the degree the higher the severity:
• First-degree burns: These cause damage to the skin's first layer. Sometimes these can be treated at home without seeking medical attention.
• Second-degree burns: These cause damage to the skin's first and second layers. These often require treatment at a hospital.
• Third-degree burns: These cause damage to all skin layers as well as the tissue below the skin. These often cause long-term damage and physical pain.
Burn injuries are extremely serious and the treatment for a serious burn injury can take years, cost thousands of dollars, and require extensive, multiple surgeries. Under the Illinois Workers' Compensation Act, Illinois employees can recover damages for any injuries that occur during the performance of job duties.
If you or a loved one has suffered a workplace burn injury, finding an experienced work accident attorney is crucial when trying to seek compensation. While we are one of the largest firms in Illinois dedicated solely to the representation of injured workers, we pride ourselves on the personal, one-on-one approach we deliver to each client. For immediate help with a work injury case, call (312) 726-5567 for a free consultation or contact us online.