2018 – Best Wishes For A Happy New Year!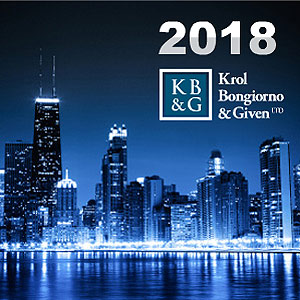 As a new year greets us with the promise of new beginnings, we wish to extend many thanks to our clients and colleagues for making 2017 an excellent year.
On behalf of the Krol, Bongiorno & Given, Ltd. team, we wish you peace and prosperity in 2018!