Cheers to health, happiness, and prosperity in 2021!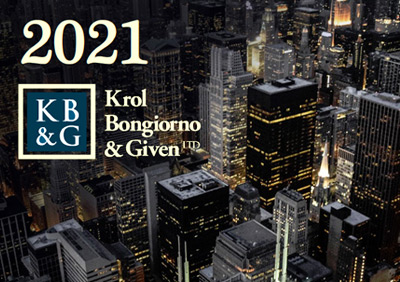 On behalf of the Krol, Bongiorno & Given, Ltd. team, we can't thank you enough for all of your support this year.
Wishing all the best to you and your family as we head into 2021. We look forward to working together throughout the upcoming year.