Krol, Bongiorno & Given, LTD – Illinois Workers' Compensation Lawyers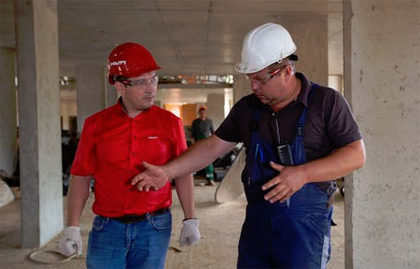 No matter what field of work you are in, there is always a risk of getting injured at work. Accidents in the workplace are often caused by unsafe work conditions arising from ignoring safety rules, overlooking maintenance or other negligence of those in management. Work accidents can cause serious injuries and sometimes permanent damage. Some extremely serious work injuries can permanently hinder a person's ability to get around and continue their daily duties. Factors that affect one's quality of life such as place of work, relationships with friends and family, and social standing can all be taken away quickly by a work injury. Although you may not be able to recover all of your losses, you may be entitled to compensation as a result of your work injury.
Krol, Bongiorno & Given, LTD. provides informed advocacy in all kinds of workers' compensation claims, including:
• Injuries to the back and neck, including severe spinal cord injuries
• Injuries to the knees, elbows, shoulders and other joints
• Heart problems resulting from workplace activities
• Injuries caused by repetitive movements
Some of the Illinois workers' compensation benefits you may be entitled to receive include:
• Temporary Total Disability Benefits
• Permanent Partial Disability Benefits
• Permanent Total Disability Benefits
• Medical Benefits
• Death Benefits
If you sustained an injury on the job, it is important to consider your legal rights. Since 1962, the attorneys at Krol, Bongiorno, and Given Ltd. have handled well over 30,000 claims for injured workers throughout the state of Illinois, and are prepared to investigate your injuries and identify options to recover damages. While we are one of the largest firms in Illinois dedicated solely to the representation of injured workers, we pride ourselves on the personal, one-on-one approach we deliver to each client. For immediate help with a work injury case, call (312) 726-5567 for a free consultation or contact us online.