Chicago Workers Compensation Injury Lawyer for Sanitation and Garbage Workers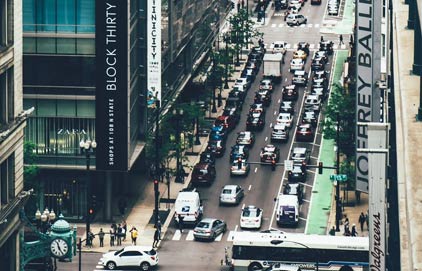 Waste management workers are very important despite having to do some of the most strenuous and thankless jobs in our city. Not only do these workers perform physically exhausting labor while working long shifts, but they also expose themselves to countless hazards while doing so: chemicals, vehicles, and heavy machinery, among others. Chicago workers who deal with Sanitation, Refuse, and Garbage deserve to be taken care of in the event they are injured on the job.
If you or a family member has been injured while working in waste management, you are likely entitled to receive workers compensation benefits. Contact the workers compensation attorneys at Krol Bongiorno & Given for more information and a free review of your legal rights and options.
Sanitation Worker Injuries
It shouldn't come as a surprise that working with or around heavy machinery and toxic waste can result in many serious accidents. Some of the forms of injuries we've encountered when working with garbage collectors and recycling workers include the following:
Broken bones and fractures: Depending on how severe these injuries are, it can determine whether the victim is able to regain full use of their limbs — directly impacting the workers ability to work in the future.
Traumatic brain injuries. If a worker is hit by a passing car, flying debris, or by the truck, they may suffer a traumatic brain injury. People who suffer from severe TBI often incur astronomic costs including lengthy hospital stays, rehabilitation costs, and medication.
Injuries to the back or spine. Some spinal injuries are treatable with surgery and rehab therapy while others are more permanent in nature. These include single traumatic accidents, as well as long term injuries due to repetitive motion and overexertion.
If you have been injured in a workplace accident while working as garbage collector or refuse worker, our Chicago workplace injury lawyers understand the emotional toll the accident can take and will do whatever we can to recover the compensation you need to be able to move forward with your life.
At Krol, Bongiorno & Given, we have handled well over 30,000 claims for injured workers throughout the state of Illinois. For immediate help with a work injury case, call (312) 726-5567 for a free consultation or contact us online.