When should you hire a Chicago workers comp attorney?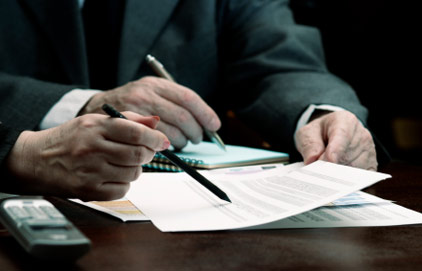 No matter what field of work you are in, there is always a risk of getting injured at work. Accidents in Chicago workplaces are often caused by unsafe work conditions arising from ignoring safety rules, overlooking maintenance or other negligence on the part of management.
If you've been injured as a result of your work, you should call Krol, Bongiorno & Given immediately after you have received any necessary emergency medical treatment. It is extremely important to seek medical care and to speak with an experienced workers comp attorney as promptly as possible.
If you have an accident in the workplace, it is very important to keep the following things in mind:
– Even with relatively simple situations, it's usually the best idea to contact a workers' compensation attorney. The consultation will be free, and the lawyer can walk you through the process, alerting you to any potential pitfalls with your specific case. The first one is that the insurance companies are notorious for offering you a smaller settlement than you deserve when they see you don't have an experienced attorney on your side.
– There are often situations where there is a lack of clarity on what exactly caused an injury. Perhaps there are accusations that the injury occurred outside of work or that it was merely caused by a pre-existing condition rather than something that happened at work. In these cases, a workers' compensation attorney can help protect your rights and help make sure that you receive all the compensation that you are entitled to.
– You are not required to sign the release for authorization to obtain your medical records beyond the records only pertaining to your work injury. You are not required to give a recorded statement to the insurance company regarding your injury. A workers comp attorney can make sure that everything you do related to your case is in your best interest.
In Illinois, you have a limited amount of time to report job injuries to your employer. In order to ensure that you and your loved ones receive the best outcome, make sure you have the help of an experienced Illinois workplace injury lawyer. Call us at (312) 726-5567 for a free consultation or contact us online.