Illinois Workers' Comp and Third Party Liability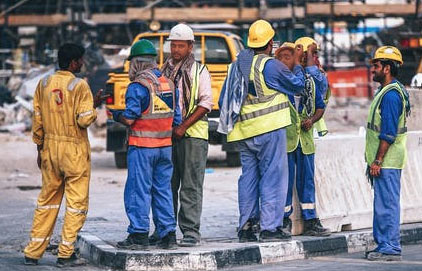 In Illinois when most workers are covered by their employer's workers' compensation insurance if they happen to be injured on the job.
The workers compensation in Illinois is set up as a "no-fault" system, which means that any worker who has been hurt on the job is entitled to receive workers compensation benefits, regardless of who was at fault for the injury. The trade-off for this is that when injured workers file a workers' compensation claim, they cannot file a separate lawsuit against their employer.
Third Party Work Injury Claims in Illinois
In some workers' compensation cases, the injured or ill worker may be able to file what's called a third party claim in addition to the workers' compensation claim. While an injured worker can't sue their employer for the injury, they may be able to seek damages against other liable parties who may share the blame for an accident or for exposure to toxic materials.
Some common scenarios involve the following:
1) Auto Accidents. Whether you are a professional driver, driving to meet a client, or simply driving to pick up supplies for the office, if you are injured on the road, you may be able to file a third-party lawsuit against the person who caused the accident.
2) Construction accidents. If you are working on a construction site for a subcontractor and are injured, you may have the grounds to pursue a third party claim against the General Contractor responsible for the safety of the job site.
3) Defective Products – If certain tool or device is defective due to faulty manufacturing and causes an injury to the worker who uses it, the manufacturer of the defective product may also be liable for the injuries.
In order to determine whether a third party claim exists, it is important to conduct a prompt investigation and do thorough legal research. If you have been injured on the job, you may have a lot of questions about the potential benefits available to you under this system. At Krol, Bongiorno & Given, we have handled well over 30,000 claims for injured workers throughout the state of Illinois. For immediate help with a work injury case, call (312) 726-5567 for a free consultation or contact us online.