What Injuries or Illnesses are covered by Chicago workers' comp?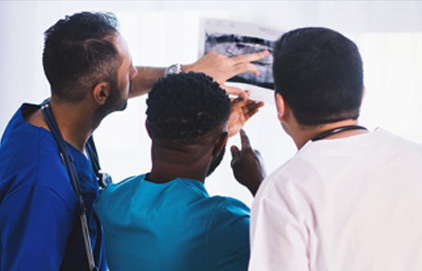 A work-related injury is one that happens while you are doing something on behalf of your employer or otherwise doing your job. Workers compensation benefits are commonly awarded for work-related injury, illness and even death. Workers compensation benefits are meant to provide financial compensation and medical expenses for injuries that are sustained at work or as the result of someone doing their job.
Workers' compensation covers job-related injuries, such as:
– Repetitive strain injuries, such as carpal tunnel or tendinitis
– Strokes and heart attacks from physical work
– Physical injuries and problems caused by work
– Pre-existing conditions that are made worse by work
However, there are a few specific situations where an injury is usually not covered by workers' compensation:
– If you are commuting to and from work
– If the injury happens at a recreational event
– If the injury was caused by intoxication or substance abuse
Employers in Illinois are required to carry workers' compensation insurance. The law requires an employer to:
– Buy workers' compensation insurance
– Post notices and advise employees of their legal rights
– Keep records of work-related injuries
– Report accidents that cause more than 3 lost work days
– Report any work-related deaths within 2 days
Even though an employer is required to report all workplace accidents to the Illinois Workers' Compensation Commission, the Commission will not act until the employee files a claim. Workers' Compensation laws were created to protect you, the employee. If you have been hurt from something involving work, it is extremely important to speak to an experienced workers' compensation lawyer.
The attorneys at Krol, Bongiorno & Given, LTD. have been helping people who have suffered from work place injuries for more than 60 years. We can get you on your way to filing a claim against the responsible party. If you have been injured at your place of work it is important to know your options in seeking legal action. Call us at (312) 726-5567 for a free consultation or contact us online.