What To Do After An Illinois Work Accident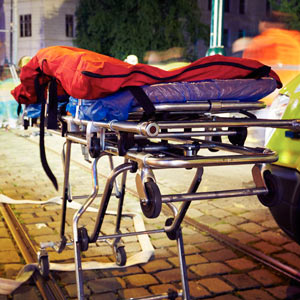 If you suffer an injury while you are on the job, one of the most important things you can do is to report it. That might seem fairly obvious. However, there are many times a person is injured without requiring immediate medical attention, so it might seem like a good idea to take a "wait and see approach" and not mention the incident right away.
For example, someone may slip and fall at work, and at the time, it may seem like a minor injury. Maybe their back is a little sore, but they are still able to do their job. Then as time passes, the back pain gets worse and starts to run down the leg, seriously impairing the worker's ability to perform their job. Because the original accident was not reported, the employer may try to deny the worker medical treatment and benefits for missed time from work, claiming that the injury was caused outside of work.
If you have an accident in the workplace, it is important to follow these steps:
– Obtain first aid or any other necessary medical treatment as soon as possible. Your claim is strengthened if you have medical treatment on the date of the accident that provides an accurate history of how the accident happened and the injuries suffered.
– Notify your employer about the injury and the way in which it occurred, as soon as possible. When notifying your employer of a work accident, you must describe the accident fully and the area of your body that was injured. If possible, report the accident in writing, have the supervisor sign the report, and save a copy of the report.
– Call Krol, Bongiorno & Given. Once you have received necessary emergency medical treatment, your next step is to call an experienced workers' compensation attorney.
It is extremely important to seek immediate medical care and to speak with an experienced workers comp attorney as soon as possible. At Krol, Bongiorno & Given, we have handled well over 30,000 claims for injured workers throughout the state of Illinois. For immediate help with a work injury case, call (312) 726-5567 for a free consultation or contact us online.