Why You Need a Lawyer for Your Workers' Comp Claim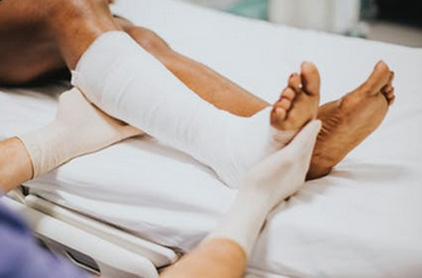 We hear people talk about dealing with their workers' compensation case on their own. If you've suffered a work-related injury or illness, you may be wondering whether to hire a workers' compensation attorney.
In a perfect world, this would be a simple process, but in reality it can be a tedious and frustrating process that you will need guidance for. The answer of whether you need an attorney depends on the severity of your injury, the overall complexity of your case, and the actions of your employer (or its insurance company).
Even in relatively uncomplicated situations, it's often a good idea to contact a workers' compensation attorney for a free consultation about your case. The lawyer can walk you through the process, and alert you to potential pitfalls.
While in some limited circumstances the workers' compensation carrier will pay you a voluntary offer of settlement, you likely will get a smaller settlement than your case is actually worth without having a lawyer represent you. Often employers and insurers will try to take the cheap way out when they think they can get away with it. Having someone on your side who understands the law can maximize the amount of benefits that you receive after you are injured at work and make sure that you receive all the medical care that you are entitled to under the law.
Additionally, there are often situations where there is a lack of clarity on what exactly caused an injury. Perhaps there are accusations that the injury occurred off the job or that it was caused by a pre-existing condition rather than an accident at workplace. In these situations, a workers' compensation attorney can help protect your rights and ensure that you receive the compensation that you are entitled to.
In order to ensure that you and your loved ones receive the best outcome, make sure you have the help of an experienced Illinois workplace injury lawyer. Call us at (312) 726-5567 for a free consultation or contact us online.