Common Mistakes That Can Ruin Your Worker's Comp Case – Part I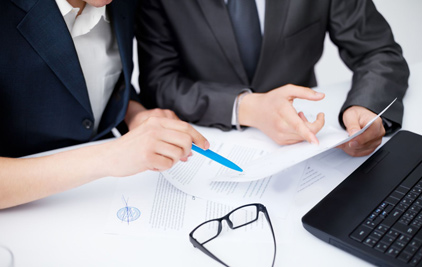 It doesn't matter what type of work you do or where you work, there is always a risk of getting an injury on the job.
If you are an Illinois worker who has been injured, or if you have gotten sick from doing your job, chances are you are worrying about what you should do next.
Here are some common mistakes that injured workers make that end up costing them money and benefits in the long run:
Failing to Act Promptly After the Time of the Accident.
If you are injured at work, it is important to act ASAP.  You only have a limited amount of time to file a claim for financial compensation.  Report your injury to your employer in writing immediately, letting them know when and where the injury occurred.  It is also important to see a doctor as soon as possible.  Acting immediately can help prevent the injury from getting worse, and it also helps protect you from your employer dismissing or questioning the validity of your claim.
Failing to Inform Your Doctor of the Details of Your Work-Place Injury.
A lot of times when someone is asked "how are you doing?'" they respond with a polite "fine" out of custom.  However, when your doctor asks this question after a workplace injury, he or she really wants to know the details of your physical well-being. They are not merely exchanging pleasantries.   It is important to tell your doctor everything you can about the specifics of your injuries from the accident as well as any previous injuries to the same part of your body– which are known as "pre-existing" conditions.
Falsifying Your Injuries and Symptoms.
If you're caught exaggerating about your symptoms or your limitations, you will lose credibility and you may have difficulty getting the benefits that you deserve. However, at the same time, it is important to not downplay any pain and symptoms that you are experiencing. Do your best to be honest, thorough, and accurate in your reporting.
More common mistakes to be discussed in Part II…
If you have been injured as a result of your job, it is extremely important to seek immediate medical care and to speak with an experienced workers comp attorney as soon as possible. At Krol, Bongiorno & Given, we have handled well over 30,000 claims for injured workers throughout the state of Illinois. For immediate help with a work injury case, call (312) 726-5567 for a free consultation or contact us online.