Why You Should Always Contact A Lawyer After a Work Injury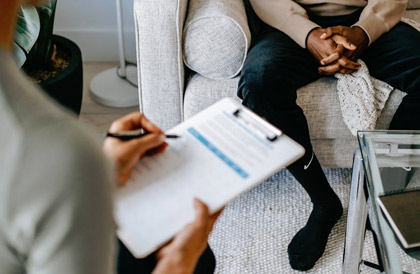 No matter what your job is, there is always a risk of injury at work in Illinois. These injuries include occupational sickness, broken bones, psychological injuries, and worsening of pre-existing illnesses. The consequences of a work injury can be severe. Finding an experienced work accident attorney is crucial when trying to seek compensation so that you can make sure that your rights are fully protected.
Following a workplace accident, injured individuals may be inclined to speak with their employer's insurance company, without the assistance of an attorney. However, insurance companies do not represent injured workers. Insurance companies may not want to pay out the full amount of compensation possible in every case.
If you need help winning the compensation you need after a work injury has impacted your income, contact our injury attorneys at Krol, Bongiorno & Given. Our firm has been a leader in the field of workers' compensation law, protecting the rights of tens of thousands of workers injured on the job.
Why Choose Us For Your Work Injury Case
– We have over 60 years of combined legal experience
– We have handled well over 30,000 claims for injured workers in Illinois
– We have consistently generated some of the largest settlements and awards
– We have maintained personal contact with our clients while aggressively protecting their rights
Being injured on the job can have a major impact on your quality of life and your ability to provide for your family. We work hard to establish a personal relationship with all of our clients. For immediate help with a work injury case call (312) 726-5567 for a free consultation or contact us online.