Does Workers' Compensation Cover Injured Truck Drivers in Illinois?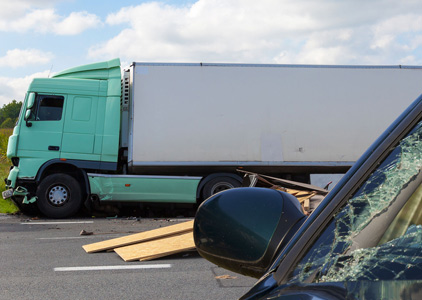 With over 70,000 people working as truckers in Illinois, truck driving is a growing industry. Truck transport is considered to be one of the most suitable ways to get goods across the United States, with about 70% of all products reaching their destination via a type of truck.
However, working as a truck driver is not an easy task and comes with a variety of safety risks. Strict deadlines, driver fatigue, mechanical failures, and driver negligence contribute to many truck accidents. Besides, truckers drive larger and more dangerous vehicles that can inflict more damage and more severe injuries than most other vehicles.
Truckers can be hurt in a variety of ways, including:
– Truck accidents
– Repetitive stress
– Injuries loading or unloading freight
– Injuries making roadside repairs on the truck
– Slips, trips, and falls (Including climbing up into tractor cabs, entering and exiting trucks)
In order to receive workers' compensation benefits, you must give notice to your employer that an injury happened, then file a workers' compensation claim. We highly recommend hiring one of our worker's compensation attorneys to guide, assist, and facilitate your claim. This will ensure that your employers will not throw any unnecessary roadblocks your way, or misclassify your employment status to avoid claim payments.
Workers' compensation claims for truck drivers can be challenging and complex. Our workers' compensation attorneys are here to help you navigate the process and ensure you have the best chance of obtaining workers compensation benefits. For immediate help with a work injury case, call (312) 726-5567 for a free consultation or contact us online.