Cook County IL Workers' Comp Lawyers – Krol, Bongiorno & Given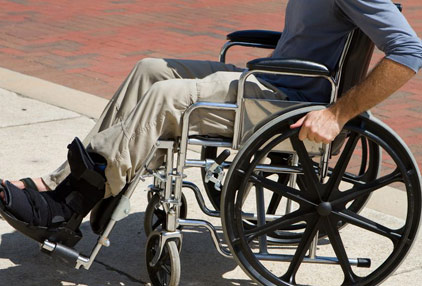 It doesn't matter what type of work you do, there is always a risk of injuring yourself on the job. In Cook County, Illinois, there are many people who get hurt at their workplace and this comes to us with no surprise. Some extremely serious work injuries can permanently hinder a person's ability to get around and continue their daily duties. Unable to perform their previous duties, an injured worker may have to change jobs and earn less money.
If you are an Illinois worker who has been injured, or if you have gotten sick from doing your job, you may be entitled to workers' compensation benefits. Workers' compensation includes medical benefits, lost income, permanent disability and vocational rehabilitation. However, employers and their insurance companies sometimes do not treat employees fairly and try to offer compensation that is far below what is needed to cover all the expenses associated with their injuries.
Cook County Workers' Compensation Lawyers Can Help!
Our Cook County workers' compensation lawyers could help individual employees better understand the benefits available to them and answer any additional questions they have. We believe that after a work-related accident, you deserve to receive appropriate compensation. Since 1962, the law firm of Krol, Bongiorno & Given, Ltd. has been a leader in the field of workers' compensation law, protecting the rights of tens of thousands of workers injured on the job.
With over 60 years of combined legal experience, the KBG law firm is a leader in the field of workers' compensation law and we have earned the reputation as aggressive advocates for injured workers before the IWCC. We are well respected by defense attorneys, insurance adjusters and most importantly, the Arbitrators and Commissioners hearing your case.
If you were injured in a work-related accident or your loved one lost his or her life on the job, our experienced workers' compensation lawyers will help you get compensated. We understand that many families depend on the income of an injured worker, and we are proud of our record protecting the injured and disabled. For immediate help with a work injury case, call (312) 726-5567 for a free consultation or contact us online.
Krol, Bongiorno & Given provides legal services to residents in the Chicago metropolitan area, including Cook County, DeKalb County, DuPage County, Grundy County, Kankakee County, Kane County, Kendall County, McHenry County, and Will County.