Grundy County, IL Workers Compensation Lawyers – Don't Pay Unless We Win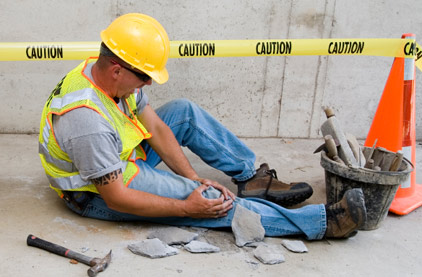 If you are looking for a workers' comp lawyer in Grundy County, we will make sure you receive all due compensation. The law firm you hire for your workers' comp case can make a huge difference in getting you the benefits you deserve. At Krol, Bongiorno & Given, our caseload is 100% workers' compensation cases, and our workers' comp attorneys have handled well over 30,000 claims for our clients throughout the state of Illinois.
The Workers' Compensation Statute protects every employee in the State of Illinois. A victim of a work-related injury or illness is eligible for many forms of compensation including reasonable medical care required to cure or relieve the impact of the injury, lost time from work, and any temporary or permanent disability.
Our Grundy County workers' compensation lawyers could help individual employees better understand the benefits available to them and answer any additional questions they have. Since 1962, the law firm of Krol, Bongiorno & Given, Ltd. has been a leader in the field of workers' compensation law, protecting the rights of tens of thousands of workers injured on the job.
With over 60 years of combined legal experience, the KBG law firm is a leader in the field of workers' compensation law and we have earned the reputation as aggressive advocates for injured workers before the IWCC. We serve clients throughout Grundy County, including the cities of Morris, Coal City, Mazon, Gardner, Braceville, South Wilmington, Verona, Carbon Hill, Kinsman, and East Brooklyn.
Support from a Grundy County Workers Compensation Lawyer could be vital to enforcing your rights effectively and achieving a favorable case resolution. Call (312) 726-5567 for a free consultation or contact us online.