Helping Injured Workers Since 1962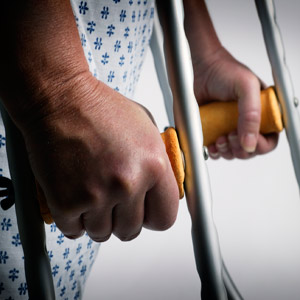 If you recently had a workplace injury, it is crucial to find experienced attorneys to handle your case. Because your employer is required to have Workers' Compensation insurance, you will need an expert team like Krol, Bongiorno & Given to ensure that you get the compensation you need to recover from your injuries and continue working.
Workers' Comp benefits are available for injured workers when an injury occurred during the course of employment. Compensation includes medical benefits, lost income, permanent disability and vocational rehabilitation. However, employers and their insurance companies sometimes do not treat employees fairly and try to offer compensation that is far below what is needed to cover all the expenses associated with their injuries. Since 1962, the law firm of Krol, Bongiorno & Given, Ltd. has been a leader in the field of workers' compensation law, protecting the rights of tens of thousands of workers injured on the job.
Krol, Bongiorno & Given, Ltd handles claims for both union and non-union injured workers. All claims are handled on a contingency basis, meaning there are $0 in up-front costs to our clients. We do not get paid until your claim is favorably resolved. We know this is a very difficult time in your life, and we are sensitive to the stresses you are experiencing as a result of your injury.
Krol, Bongiorno & Given, Ltd has a reputation of excellence and a high rate of success in helping clients obtain recovery for their injuries. For immediate help with a work injury case call (312) 726-5567 for a free consultation or contact us online.