What should I do if I got hurt on the job?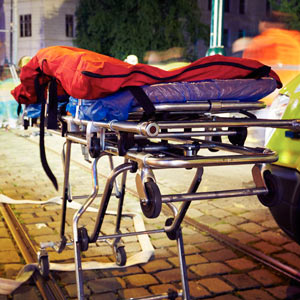 Every employer is legally required to provide safe working conditions for all employees. Although there are many laws in place to protect employees, accidents at work are still extremely common. Many employees are not aware of all the possible dangers in their work environment until an accident occurs and it is too late.
Accidents can happen in all types of work places, from busy construction sites and warehouses, to everyday office environments. The good news is that Workers' Compensation laws were created to protect you, the employee. If you have been hurt at work, it is extremely important to speak to an experienced workers' compensation lawyer as soon as possible. Our attorneys will fight to secure the medical care that you need to recover during this difficult time, and to ensure that you receive the compensation that you deserve.
The attorneys at Krol, Bongiorno & Given, LTD are ready to help you. If you have suffered an injury at work, we recommend the following steps:
1. Obtain first aid or any other necessary medical treatment as soon as possible. Your claim is strengthened if you have medical treatment on the date of the accident that provides an accurate history of how the accident happened and the injuries suffered. Make sure to list any and all body parts that were injured in the accident and give a descriptive history of the accident to all medical providers.
2. Notify your employer about the injury and the way in which it occurred, as soon as possible. Remember that notice given to a co-worker is not the same as notice given to your employer. If possible, report the accident in writing, have the supervisor sign the report, and save a copy of the report

3. Call Krol, Bongiorno & Given. Once you have received necessary emergency medical treatment, your next step is to call an experienced workers' compensation attorney. Since 1962, the law firm of Krol, Bongiorno & Given, Ltd. has been a leader in the field of workers' compensation law, protecting the rights of tens of thousands of workers injured on the job. >> SEE OUR RESULTS.
When you hire our firm, you will deal directly with the licensed attorney handling your claim. You will not have to wade through the maze of legal secretaries and paralegals that other firms have. For immediate help with a work injury case, please call (312) 726-5567 for a free consultation or contact us online.