How do you qualify for workers compensation in Illinois?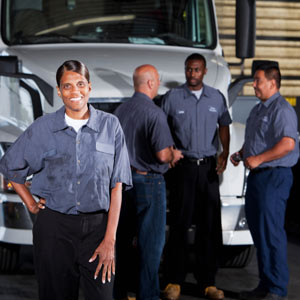 The Workers' Compensation Statute protects every employee in the State of Illinois.
A victim of a work-related injury or illness is eligible for many forms of compensation including reasonable medical care required to cure or relieve the impact of the injury, lost time from work, and any temporary or permanent disability.
Illinois Workers' compensation is a system of benefits that:
– Pays for the medical treatment and medical bills incurred by work-related injuries and illnesses.
– Pays for the lost time from work
– Pays for any temporary or permanent disabilities
– Covers nearly every employee in Illinois
– and begins the very first day that you start working for your employer.
Illinois requires most employers to purchase workers' compensation insurance to pay for any work-related injuries that may occur, including:
– Injuries caused by the repetitive use of a body part at work
– Slip and fall injuries
– Injuries caused by equipment failure
– and many other physical problems and diseases caused by work.
Employers in Illinois are required to purchase workers' compensation insurance for their employees and the insurance companies fund the payment of worker's compensation benefits for employees' claims. In the event of a dispute, the Illinois Workers' Compensation Commission (IWCC, or the Commission) enforces the state's worker's compensation laws and protects worker rights.
We are experienced and client-focused trial attorneys. We have handled well over 30,000 claims for injured workers throughout the state of Illinois. For immediate help with a work injury case call (312) 726-5567 for a free consultation or contact us online.