The Functional Capacity Evaluation (FCE) and Your Disability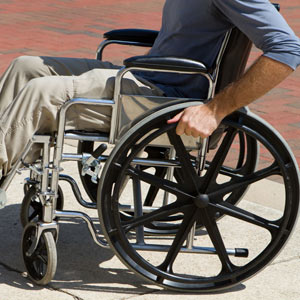 After a work-related injury, you may be asked to complete an assessment called a Functional Capacity Evaluation ("FCE").
An FCE may be ordered by an attorney, an insurance provider offering workers' compensation coverage or by your employer, but it must be prescribed by a doctor. The FCE is a series of tests used to evaluate your work-related physical abilities. Questions that an FCE hopes to address include:
• What are your functional limitations?
• Do you require additional rehabilitation?
• Are you able to return to work?
• If so what tasks will you be able to perform?
Physicians request an FCE to obtain additional information about your injury beyond what they can obtain during a typical workers' compensation evaluation. The tests in an FCE will always be performed by a certified evaluator. The evaluator should be cautious to assess your injury without causing any further damage.
A Functional Capacity Evaluation is designed to be safe and to provide impartial information about an injury or illness. The tests that are part of an FCE will evaluate a worker's:
• Range of motion(s)
• Pull and push strength
• Lifting ability
• Flexibility
• Stamina and ability to carry objects
• Other abilities that are required for your job
During the FCE, try your best to be honest and consistent. There are built in tests for the evaluator to determine whether you are putting forth your best effort. Be very specific about what tasks or movements you are unable to do, and what hurts you.
After an FCE, a report will be generated which should include the results of all these tests and a determination regarding your range of physical and/or mental abilities in relation to performing your job. The report may also include additional recommendations such as a suggestion to avoid specific tasks or movements. The report will be provided to your doctor who will ultimately determine the next course of action with respect to medical care.
If you have been injured at your place of work it is important to know your options. Finding an experienced work accident attorney is crucial to making sure that your rights are fully protected. Call us at (312) 726-5567 for a free consultation or contact us online.