Illinois Flight Attendant Injuries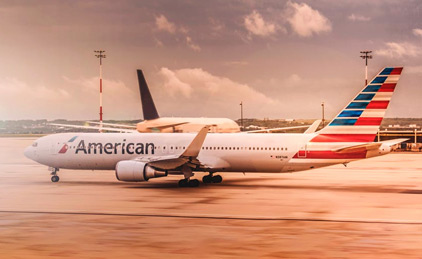 In order to be eligible for Illinois workers' compensation benefits, an injured airline worker must meet one of the following stipulations:
The work injury happened in Illinois;
The airline employee was hired in Illinois, or;
The airline employee's work is primarily located in Illinois
Flight attendants can be injured at any time before, during, or after a flight. Back injuries are among the most common types of injures that flight attendants suffer, but the list does not stop there. Flight attendants are exposed to unique set of risks on the job, including:
-Sprains and injuries from in-flight turbulence
-Neck, shoulder, or hip injuries sustained during a rough landing
-Head injuries from tumbling luggage from overhead compartments
-Slip, trip, and fall injuries in airports during a layover
-Wrist and arm injuries from food and beverage carts (which can weigh over 500 pounds)
-Vehicle injuries on shuttle buses
While passengers are typically instructed to remain in their seats with their seat belt fastened when they are not moving about the airplane cabin, airline crew members are often walking around or performing essential flight services when unexpected turbulence hits, giving them little to no heads up to protect themselves.
Chicago is the headquarters for both United Airlines and American Airlines. The attorneys at Krol, Bongiorno, and Given Ltd. understand the challenges of working on a flight crew, and are familiar with the types of injuries that are prone to occur. The attorneys at Krol, Bongiorno, and Given Ltd. are also familiar with the tactics that airlines and insurance companies use to deny compensation to injured flight crew members. If you have been injured while working on a flight crew, you are entitled to workers' compensation benefits.
The attorneys at Krol, Bongiorno, and Given Ltd. have handled well over 30,000 claims for injured workers throughout the state of Illinois, and are prepared to investigate your injuries and identify options to recover damages. Call us at (312)-726-5567 to begin your consultation.