Chicago Airline Baggage Handler Injuries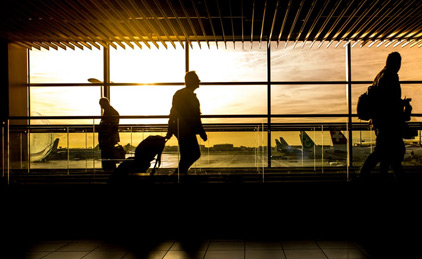 According to a recent report by USA Today, commercial airlines in America handle more than 30 million checked bags every month. Airline baggage handlers spend most of their day lifting, transferring, and moving all this luggage, in conditions ranging from frigid cold to sweltering heat.
Loading and unloading cargo on a busy airport tarmac poses unique risks of injury and potentially even death when serious accidents occur. Every year, baggage handlers and other ground workers at airports are seriously injured.
Narrow Body Aircraft Baggage Compartments
According to a recent study from the Flight Safety Foundation, a staggering 85% of back injuries to baggage handlers occur during the loading and unloading of narrow body aircraft. The cramped design of some baggage compartments results in significant limitations on the range of motion a baggage hander can use to push, pull, and stack baggage.
These limitations often force employees to adopt poor lifting postures that put extra strain on the lower back and knees, resulting in a host of injuries from twisting, tearing, straining, and overexertion.

Heavy Packages
The weight of passenger baggage is a huge factor that contributes to employee injures. Constantly lifting heavy or oversized bags puts a lot of stress on the body, and is one of the leading causes of workplace injuries in any industry. Hours of repetitive work can cause long-term stress and significant joint degeneration. Many baggage handlers are forced to retire early because of the significant toll this line of work takes on their muscles, bones, and tendons.
However, few airlines have addressed this issue with any real success. Passengers who are allowed to stow heavy baggage on one airline often react negatively when they are asked to re-pack their baggage on another airline. Unfortunately airline commercial managers would rather not refuse to uplift a passenger's heavy bag, and it is the airline baggage handlers who must bear the brunt of the burden, the inconvenience, and the danger.
Injured baggage handlers have a right to receive full compensation for their injuries. If you have been injured as a result of your job, it is extremely important to seek immediate medical care and to speak with an experienced workers comp attorney as soon as possible. At Krol, Bongiorno & Given, we have handled well over 30,000 claims for injured workers throughout the state of Illinois. For immediate help with a work injury case, call (312) 726-5567 for a free consultation or contact us online.