Workers Compensation Lawyers for Illinois Forklift Accidents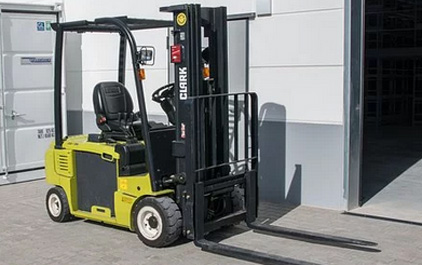 Forklifts are useful pieces of equipment that literally save workers many hours of backbreaking manual labor. However, forklifts are dangerous vehicles involved in thousands of workplace accidents each year. The Occupational Safety and Health Administration (OSHA) statistics indicate that there are roughly 85 forklift fatalities and 34,900 serious injuries each year. These accidents often occur due to a lack of proper safety training, inadequate training on the equipment, improper maintenance of the machine, or operator error.
Under OSHA regulations, forklift operators must be at least 18 and properly trained and certified to drive a forklift. The most common type of forklift accident is a forklift tip over. This type of forklift accidents are often caused by speeding, improper loading of cargo or an unbalanced load, slippery surfaces, running over a raised surface or being struck by another vehicle.
Additionally, other causes of forklift injuries include:
– Crushed between the forklift and a surface
– Victim crushed between two vehicles
– Being struck or run over by a forklift
– Struck by material falling from the forklift
– Falling from platform on the forks
What Should I Do If I've Been Injured by a Forklift?
– Obtain first aid or any other necessary medical treatment as soon as possible. Your claim is strengthened if you have medical treatment on the date of the accident that provides an accurate history of how the accident happened and the injuries suffered.
– Notify your employer about the injury and the way in which it occurred, as soon as possible. When notifying your employer of a work accident, you must describe the accident fully and the area of your body that was injured.
– Call Krol, Bongiorno & Given. Once you have received necessary emergency medical treatment, your next step is to call an experienced workers' compensation attorney.
If you have been involved in a forklift accident, you need a dedicated attorney by your side. At Krol, Bongiorno & Given, we have handled well over 30,000 claims for injured workers throughout the state of Illinois. For immediate help with a work injury case, call (312) 726-5567 for a free consultation or contact us online.