Personal Protective Equipment and Its Relationship to Workers' Comp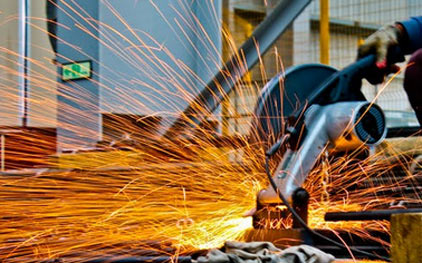 Sparks, toxic chemicals, falling objects, slippery or uneven walking surfaces, flying objects and sharp edges are just a few of the hazards facing U.S. workers on a daily basis. The Occupational Safety and Health Administration (OSHA) mandates that all employers protect their employees from workplace hazards that can cause injury by not only providing personal protective equipment (PPE) but also making sure their workers know how to use it and when to use it. When using PPE, whether it's safety glasses, gloves, earplugs or full body suits, employers must make sure employees have the proper training regarding:
– When PPE is necessary and how to properly wear it
– How to determine if PPE is no longer effective
– How to care for PPE
– The process for replacing PPE
Your employer must pay for all the personal protective equipment you need to comply with prescribed OSHA standards. The following are examples of the PPE your employer must provide at no charge to you:
– Hearing protection
– Goggles, face shields
– Prescription lenses or eyewear inserts for use with full-face respirators
– Non-prescription eye protection
– Hard hats
– Welding PPE
– Steel-toed rubber boots
– Metatarsal foot protection
– Helmet, gloves, boots, proximity suits and full firefighting gear
For employers, PPE can protect not only their employees but also their company's bottom line. Take note that you also play a role in the PPE program. You must do the following:
– Attend all training sessions that deal with PPE
– Wear the protective equipment properly
– Always clean, care and maintain your PPE
– Report damaged or worn PPE to your supervisor or employer
If you've been seriously injured on the job by faulty equipment, make sure you have the help of an experienced Illinois workplace injury lawyer. At Krol, Bongiorno & Given, we understand that many families depend on the income of an injured worker, and we are proud of our record protecting the injured and disabled. We have handled well over 30,000 claims for injured workers throughout the state of Illinois. Call us at (312) 726-5567 for a free consultation or contact us online.