Illinois Workers Compensation Attorneys – Injured At Work?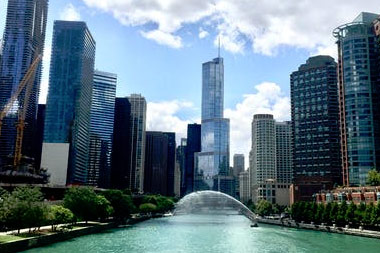 It doesn't matter where you work, there are inherent dangers. Whether you suffer a slip and fall accident in the warehouse, a car accident while driving a vehicle to perform work duties, or a scaffolding accident at a construction site, you have the right to seek compensation. If you are injured at work, you need the guidance of an experienced workers' compensation lawyer.
Always report any workplace injury as soon as you are aware of the injury you received. Often employers and their insurance companies will look for any possible excuse to claim your injury happened outside of work. It is highly recommended that you file your claim with the help of a lawyer.
Illinois compensation law prohibits employers from terminating employees for sustaining an injury. If you are fired for filing a claim, you have legal recourse. Your employer may not treat you unfairly or retaliate against you for any of the following:
– Submitting a claim to your employer
– Settling your claim with your employer
– Announcing your decision to file a claim
– Getting a disability rating from your doctor
Since 1962, we have stood up and fought against insurance companies for our clients every single day. We focus entirely on workers' compensation, which allows us to pour all of our time and efforts into helping people get back on their feet. Call (312) 726-5567 for a free consultation or contact us online. Our experienced workers' compensation attorneys can explain your rights.