Workers' Compensation Lawyers in Cook County, IL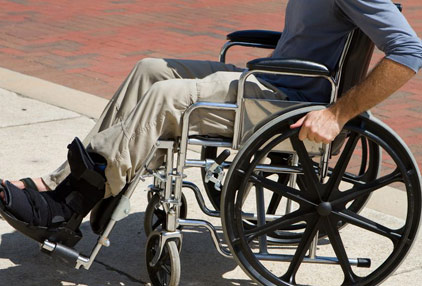 Life is unpredictable and It is an unfortunate fact of life that people get injured at work. If you have been injured on the job in Cook County, IL, you need an experienced lawyer to protect your rights. A workers' compensation lawyer can help workers who are injured on the job recover compensation for these injuries, including medical bills and lost wages.
Our Cook County workers' compensation lawyers could help individual employees better understand the benefits available to them. We believe that after a work-related accident, you deserve to receive appropriate compensation.
If you have suffered an injury at work in Cook County, we recommend the following steps:
– Obtain first aid or any other necessary medical treatment as soon as possible.
– Notify your employer about the injury and the way in which it occurred, as soon as possible.
– To preserve your legal rights, you should engage an Illinois workers' compensation lawyer from the start of your incident. Your next step is to call an experienced workers' compensation attorney. Call (312) 726-5567 for a free consultation.
At Krol, Bongiorno & Given, LTD, we take time to know our clients, to anticipate their legal and emotional needs, and to be there for them in some of the most trying times of their lives. In addition, we fight for your rights by standing up to those who wrong you when necessary.
No Fees Unless You Win – Krol, Bongiorno & Given, Ltd.
We have handled well over 30,000 claims for injured workers throughout the state of Illinois and have consistently generated some of the largest settlements and awards at the Illinois Workers' Compensation Commission. For immediate help with a work injury case, call (312) 726-5567 for a free consultation or contact us online.