Kankakee County Workers' Compensation Lawyers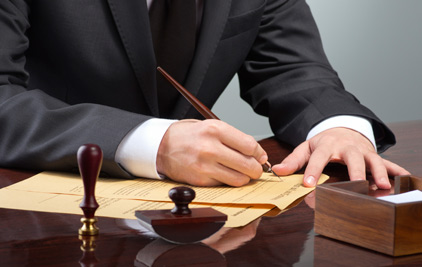 If you are looking for a workers' comp lawyer in Kankakee County, you have come to the right place. At Krol, Bongiorno & Given, our caseload is 100% workers' compensation cases, and our workers' comp attorneys have handled well over 30,000 claims for our clients throughout the state of Illinois.
The Workers' Compensation Statute protects every employee in the State of Illinois. A victim of a work-related injury or illness is eligible for many forms of compensation including reasonable medical care required to cure or relieve the impact of the injury, lost time from work, and any temporary or permanent disability.
If you are hurt on the job, you are required to report a work injury to your employer within 45 days of the incident, but typically the sooner the report is made, the better. In Illinois, the law also protects employees when making workers' compensation claims, and prohibits employers from firing or harassing an employee for doing so.
In order to claim workers' compensation, the injured worker typically needs to prove the following:
– An injured worker must be able to prove that the employer was engaged in business in the state of Illinois at the time of the injury
– The injury must have occurred while the individual was performing work or performing actions required by the employer
– An injured worker must be able to prove that his level of functioning is impaired as a result of the injury
– The injury was caused by the accident and not a result of a pre-existing condition or other incident
The law requires an employer to:
– Buy workers' compensation insurance or get permission to self-insure
– Post this notice in the workplace explaining workers' rights (The insurance provider, Policy Number, Contact Information)
– Report accidents that cause more than 3 lost work days
– Report any work-related deaths within 2 days
– Keep records of work-related injuries
Many workers' compensation claims in Illinois are undone by deadlines, paperwork errors, and other missteps that can easily be avoided. It is extremely important to seek immediate medical care and to speak with an experienced workers comp attorney as soon as possible.
Whether you were hurt at work, injured on a job site or suffered an accident in Kankakee County, don't hesitate to call our skilled Illinois workers' compensation lawyers. We know this is a very difficult time in your life, and we are sensitive to the stresses you are experiencing as a result of your injury. For immediate help with a work injury case, call (312) 726-5567 for a free consultation or contact us online.