Workers' Compensation for Airline Employees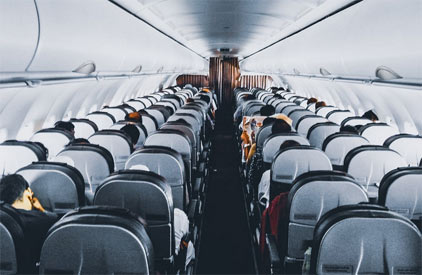 With Chicago being the headquarters for United Airlines and having large terminals for American Airlines and Southwest Airlines, the attorneys at Krol, Bongirono, and Given LTD are very familiar with not only the types of injuries that are likely to occur while working on a flight crew, but also the tactics that airlines and insurance companies use to deny compensation to injured airline employees.
There are various causes of injury to airline employees that can occur before, during, or after a flight. One common injury that flight attendants experience are back injuries from heavy lifting. Baggage handlers and ramp agents are also susceptible to work-related injuries from handling baggage, vehicle accidents, etc. Whatever the cause of injury is, airline employees may be entitled to workers' compensation benefits regardless of who is at fault.
Because some airline employees are constantly traveling to other states, the process of filing a workers' compensation claim can be more complex than usual. In that case, we recommend contacting us to help facilitate your claim and ensure it is filed properly. It is imperative to have an experienced legal professional on your side, to ensure that you receive lawful compensation.
The attorneys at Krol, Bongiorno and Given LTD have handled well over 30,000 claims for injured workers throughout the state of Illinois, and are prepared to investigate your injuries and identify options to recover damages. Call us at (312)-726-5567 to begin your consultation.