Workers' Compensation For Truck Drivers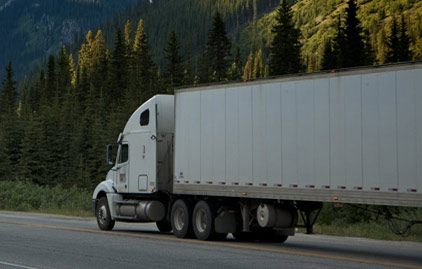 In Illinois, any employer with one or more employees is required to carry workers' compensation insurance. Commercial driving is no exception. Unfortunately, driving a large truck is physically demanding and dangerous. Strict deadlines, long shifts, and driver negligence contribute to many truck accidents.
Truck drivers are eligible to receive workers' compensation benefits to cover the costs of recovery in case of an injury in Illinois.
These are some of the most common types of truck accident injuries:
– Truck accidents (Collisions with other vehicles / collisions with fixed objects)
– Repetitive stress (Wrist injuries.Truckers may also be susceptible to repetitive motion injuries to the neck, shoulders, lower back)
– Accidents during loading or unloading cargo
– Strains, sprains, and back injuries
– Contact with objects or equipment
– Slips, trips, and falls (Including climbing up into tractor cabs, entering and exiting trucks)
– Being struck by improperly loaded cargo
If you're a truck driver and got injured while being on the job, you may be able to collect workers compensation. At Krol, Bongiorno & Given, we have handled well over 30,000 claims for injured workers throughout the state of Illinois. For immediate help with a work injury case, call (312) 726-5567 for a free consultation or contact us online.