Chicago Baggage Handler Accident & Workers Comp Lawyers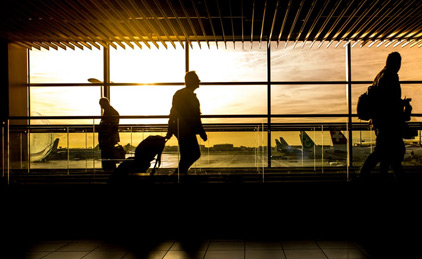 In the airline industry, baggage handlers are the people who load and unload baggage and other cargo to be transported by aircraft. Baggage handling can be a strenuous job in lifting numerous passenger bags per day, while being under great pressure for speedy turnarounds. Despite the assistive devices used when moving luggage at the airports, the duties of baggage handlers are physically demanding and must be done over and over again throughout the work day.
Constantly lifting heavy or oversized bags puts a lot of stress on the body, and is one of the leading causes of workplace injuries in any industry. Hours of repetitive work can cause long-term stress and significant joint degeneration. Many baggage handlers are forced to retire early because of the significant toll this line of work takes on their muscles, bones, and tendons.
Workplace injuries are common among baggage handlers. If you are a baggage handler, you could suffer a debilitating injury that requires you to take time off from work while you recover or results in you becoming permanently disabled. Every year, baggage handlers and other ground workers at airports are seriously injured.
Here are some of the most common causes of accidents and injuries include:
– Overexertion
– Back injuries
– Shoulder injuries
– Repetitive motion injuries
– Slip and fall accidents
– Heavy equipment accidents
– Weather-related injuries
Injured baggage handlers have a right to receive full compensation for their injuries. If you have been affected by unsafe work conditions as a baggage handler we can help. At Krol, Bongiorno & Given, we have handled well over 30,000 claims for injured workers throughout the state of Illinois. For immediate help with a work injury case, call (312) 726-5567 for a free consultation or contact us online.