Workers' Compensation Attorneys in Chicago, Illinois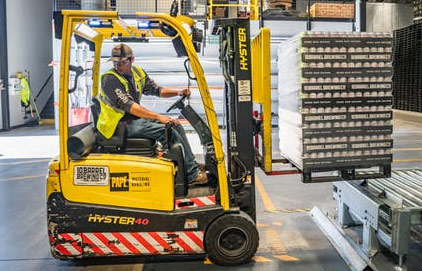 Workers' compensation is a form of insurance providing wage replacement, medical benefits, and death benefits to employees injured in the course of employment. Insurance coverage provides injured or ill workers with benefits to cover lost wages, medical treatments, and death benefits.
According to the Bureau of Labor Statistics, there were 2.8 million nonfatal workplace injuries and illnesses reported by private industry employers in 2018. When it comes to workers' rights, Illinois is one of the states across the country that takes this issue with the seriousness it deserves. The only requirement an employee must meet to obtain workers' compensation benefits is that he or she be injured while working.
The Illinois workers' compensation system is designed to compensate employees who were injured on the job or suffer job-related illnesses. Although the system is supposed to work smoothly, collecting those benefits is not always easy and straightforward.
If you were injured at work or you developed a health condition due to the nature of your work or your work environment, it is important to consult a knowledgeable workers' compensation attorney to protect your rights. A workplace accident lawyer can help you document your injuries, preserve evidence, and claim fair compensation for your losses.
The most common injuries named in workers' compensation claims include:
• Overexertion injuries – Overexertion is a non impact injury caused by too strenuously lifting, pulling, pushing, turning, wielding, holding, carrying, or throwing.
• Machine related injuries – Machine-related injuries commonly happen in manufacturing and construction industries.
• Slip and fall injuries – Slips and falls are some of the most common types of workplace injuries.
• Construction site accidents – Scaffolding accidents, collapsed walls and ceilings.
• Transportation Incidents – For employees who operate vehicles.
At Krol, Bongiorno & Given, we fight for fair and full payment for injured workers in Illinois. As work injury lawyers, it is our goal to explain the process and how we will assist you with your workers' compensation claim. If you suffer a work-related injury or illness, call (312) 726-5567 for a free consultation or contact us online. We have handled well over 30,000 claims for injured workers throughout the state of Illinois.