Amputation Injury Attorneys in Chicago, Illinois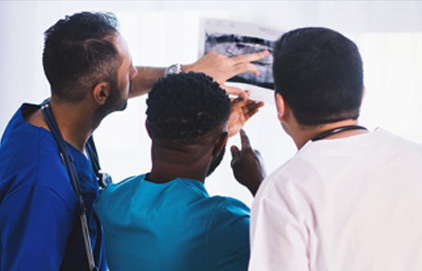 An amputation accident is simply an accident that either causes a limb to be amputated or leads to an illness that then causes an amputation. Amputations are some of the most serious and debilitating workplace injuries. Losing an arm, a leg, a hand or even a finger in a serious accident is a life-altering experience. According to the National Limb Loss Information Center, there are approximately 1.8 million people living with limb loss in the United States.
Common causes of amputation accidents are improper maintenance of machinery, unsafe working conditions, lack of safety guards, insufficient employee training, and lack of proper protective equipment. If this happens to you, your life can be completely changed. Amputations add medical bills, lower earning potential, and damage one's quality of life.
Proper supervision, safety training and adequate safety procedures can help prevent amputation accidents. If you had to have any part of your body amputated because of an accident caused by another party's negligence in Chicago, Illinois, it is important to have a strong advocate on your side that can help you seek justice during this difficult time. It is possible you may have a third party personal injury case in addition to the workers' compensation claim. Your injury is serious and your legal rights are important to you and your family.
At Krol, Bongiorno & Given, our experienced amputation injury lawyers are extremely familiar with all of the expenses and risk factors associated with an accidental amputation. We have handled well over 30,000 claims for injured workers throughout the state of Illinois and have consistently generated some of the largest settlements and awards at the Illinois Workers' Compensation Commission. We can help you build a workers' compensation case and recover the benefits you deserve. For immediate help with a work injury case, please call (312) 726-5567 for a free consultation or contact us online.