How Long Do I Have to Report a Work Injury in Illinois?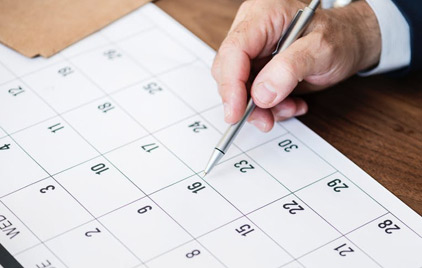 Workers' compensation can pay for your medical bills and a portion of your lost income – but only if you file for those benefits on time.
In Illinois, you are required to report a work injury to your employer within 45 days of the incident. If your injury is not the result of an accident, but rather the result of toxic exposure or repetitive use, you are required to report the injury or illness within 45 days after you become aware that it is caused by exposure to toxins or as a result of repetitive use in the workplace.
Always report any workplace injury as soon as you are aware of the injury you received. Often employers and their insurance companies will look for any possible excuse to claim your injury happened outside of work. It is highly recommended that you file your claim with the help of a lawyer. You should contact an experienced Illinois Workers' Compensation attorney to assist you in making sure you have provided your employer with the necessary injury notice within the required 45 days.
If you have an attorney, your attorney will make a settlement demand to the insurance company or its lawyer. If you don't have an attorney, the insurance company might approach you with a settlement offer, or it may not approach you at all. Many injured workers do not know that they are eligible to receive a settlement for their injuries. You are under no obligation to accept any settlement offer.
If you need help applying for workers' comp, don't hesitate to call our skilled Chicago workers' compensation attorneys. At Krol, Bongiorno & Given, we have handled well over 30,000 claims for injured workers throughout the state of Illinois. For immediate help with a work injury case, call (312) 726-5567 for a free consultation or contact us online.