Illinois Construction Accident Attorneys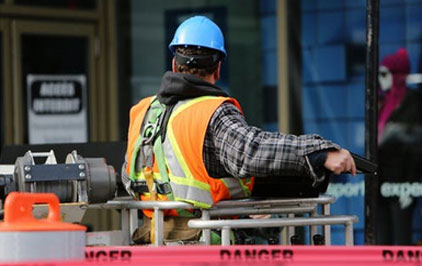 Construction work is responsible for a high percentage of industrial fatalities in the U.S. every year. A number of construction workers are injured or killed on the job – according to data from the Bureau of Labor Statistics, nearly 150,000 people are injured each year while working on construction sites. Construction accidents are common in Illinois, as the dangers associated with the vocation can create hazardous conditions on any job site.
Construction industry employers have a duty to protect their employees from work dangers. Safety managers and job supervisors must always keep safety a top priority. The following are the top reasons safety should remain a concern for construction employers.
Construction Dangers
Most construction accidents tend to fall into one of a few categories, including falling objects; slip, trip, and fall accidents; scaffolding and ladder accidents; electrocution; accidents involving machinery; and explosions.
Response Times
When accidents happen, employers must have procedures in place to react and save workers from further injury, or to intervene to keep injuries from becoming fatal. Some of the most dangerous construction jobs involve lone workers on remote worksites.
Liability Issues
It is an employer's duty to ensure that workers have the proper training, necessary equipment, and safety policies in place to perform their jobs without undue hazards or obvious potential for harm. If not, the business could be liable for injuries.
If you or a loved one was seriously injured or killed in an accident involving a construction project, there is a strong likelihood that an OSHA violation was present and caused or contributed to the incident. At Krol, Bongiorno & Given, we have successfully handled thousands of workers' compensation cases. For a free consultation, reach us online or by phone at (312) 726-5567 or contact us online.