Illinois Construction Worker Injury Lawyers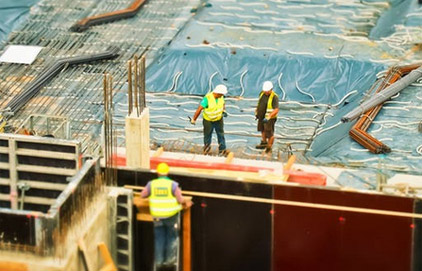 The construction industry is one of the most dangerous professions. A number of construction workers are injured or killed on the job each year. According to data from the Bureau of Labor Statistics, nearly 150,000 people are injured each year while working on construction sites, and the largest demographic involved in these accidents is male workers between 25 and 34 years old.
At Krol, Bongiorno & Given, our construction accident lawyers are committed to securing the most favorable recovery for laborers injured on Illinois construction sites with our team of skilled construction worker injury lawyers. Moreover, we understand that when your workplace is a construction site, injuries can be more severe than typical workplace injuries due to the dangerous circumstances.
If you are injured in a construction accident, we can help you deal with the insurance company, file a claim, and get the compensation you deserve. Construction workers along with visitors that are injured while on-site visiting a construction site may be able to file a claim for a construction injury.
Here are some of the most common types of cases our Illinois construction accident attorneys handle on a regular basis:
– Falling objects
– Slip, trip, and fall accidents
– Scaffolding and ladder accidents
– Electrocution
– Accidents involving machinery
We can assist you in getting the maximum recovery for your lost wages, medical bills, and other related costs resulting from your Illinois construction accident.
At Krol, Bongiorno & Given, we have handled well over 30,000 claims for injured workers throughout the state of Illinois. For immediate help with a work injury case, call (312) 726-5567 for a free consultation or contact us online.