Workers' Comp for Firefighters in Illinois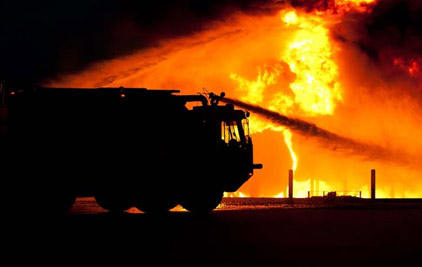 According to the National Fire Protection Association, 62,085 firefighter injuries were reported in the U.S. in 2016. Of these injuries, 24,325 occurred at the fireground. Firefighters who are injured on-the-job in Illinois are entitled to workers' compensation benefits, just like any other injured worker. These benefits include payments for medical bills, partial lost wages, temporary and permanent disability benefits. Since firefighting is a particularly dangerous occupation with known risks, the workers' compensation rules that apply to Illinois firefighters are often tailored to these risks and the special needs firefighters have when an injury occurs.
Workers' comp for firefighters in Illinois covers both injuries suffered while actively fighting a fire and injuries suffered during other on-the-job activities, like maintenance of equipment, office duties, or training exercises. The Illinois Workers' Compensation Act was amended in 2008 to cover certain conditions that can affect firefighters, emergency medical technicians (EMTs), and paramedics.
These conditions include:
– Blood borne pathogens
– Lung or respiratory issues
– Heart disease
– Vascular disease
– Hypertension
– Tuberculosis
– Hearing loss
– Hernia
A wide range of on-the-job injuries and illnesses are covered by workers' compensation for firefighters. One-time injuries such as burns, broken bones, or other harm suffered on the job are covered. So are injuries that accumulate over time, such as repetitive stress injuries from using tools.
At Krol, Bongiorno & Given, we understand that many families depend on the income of injured firefighters, and we are proud of our record protecting the injured  Illinois firefighters. We have handled well over 30,000 claims for injured workers throughout the state of Illinois. For immediate help with a work injury case, call (312) 726-5567 for a free consultation or contact us online.