Workers Compensation for Illinois Trucking Companies & Truck Drivers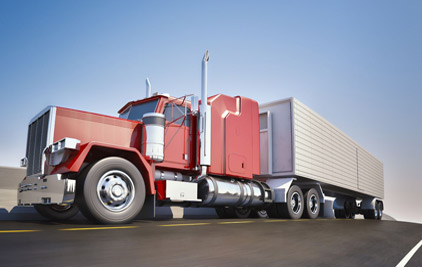 Annual freight output is increasing and the trucking industry is growing to keep up with the demand for freight transportation.  If you have been injured in a truck driving accident, you may be wondering whether your worker's comp case can be filed in Illinois.
Trucking Workers Compensation is mandatory for many trucking companies. Workers' Comp provides coverage for:
– Medical expenses
– Lost income/wages
– Rehabilitation costs
– And more…
Whether an injury occurs during loading and unloading, or while you are in an accident on the road, coverage may be available.
To receive workers' compensation payments, you need to inform your employer of your injuries and file a workers' compensation claim. It's advisable to hire a workers' comp attorney to assist you with your claim, as the filing process is complicated, and sometimes employers will require you to jump through unnecessary hoops or misclassify your employment status in order to avoid having to pay you the compensation you deserve.
RECENT KROL, BONGIORNO, & GIVEN LTD RESULT:
$159,999.00 for a 57 year old truck driver who underwent a left knee and left shoulder surgeries that rendered him with permanent work restrictions. 16 WC 10413 and 17 WC 7527.
If you have been injured on the road, and you are unsure where and how to file your workers comp claim, call us at (312) 726-5567 to begin your consultation. We can advise you whether Illinois is the right state to file for you. We have handled well over 30,000 claims for injured workers throughout the state of Illinois.