Illinois Workers' Compensation and Truck Drivers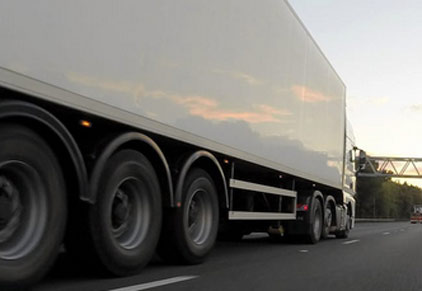 According to the American Trucking Association, over 3 million individuals are working as truck drivers nationwide. Truck drivers are exposed to all kinds of adverse conditions such as hazardous weather, dangerous loading docks, and faulty equipment which can all result in significant injuries. If you have been injured in a truck driving accident, you may be entitled to your worker's comp benefits.
These are the most common causes of truck accidents:
– Driver fatigue
– Improper cargo loading
– Adverse weather conditions
– Fail to inspect or maintain their vehicles
If you have been injured in a truck driving accident, it is important to follow these steps:
– Obtain first aid or any other necessary medical treatment as soon as possible. Your claim is strengthened if you have medical treatment on the date of the accident that provides an accurate history of how the accident happened and the injuries suffered.
– Notify your employer about the injury and the way in which it occurred, as soon as possible. You must describe the accident fully and the area of your body that was injured. If possible, report the accident in writing, have the supervisor sign the report, and save a copy of the report.
– Call Krol, Bongiorno & Given. Once you have received necessary emergency medical treatment, your next step is to call an experienced workers' compensation attorney.
Workers' compensation claims for truck drivers can be challenging and complex. The best way to get your workers' compensation benefits after a work injury is to hire experienced truck accident attorneys to help you file your claim. At Krol, Bongiorno & Given, we have handled well over 30,000 claims for injured workers throughout the state of Illinois. For immediate help with a work injury case, call (312) 726-5567 for a free consultation or contact us online.