What Qualifies as a Permanent Total Disability (PTD)?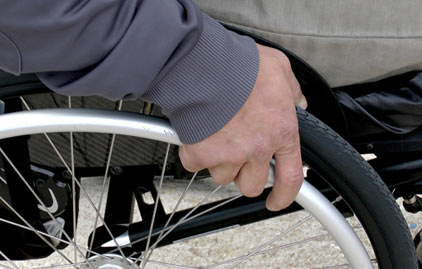 In Illinois, permanent total disability (PTD) is part of the workers' compensation system. Typically, it provides lifetime financial support for employees who have sustained a permanent work-related injury or illness and are unable to work. If you qualify for this benefit then you may also become eligible for a Rate Adjustment Fund benefit.
The IWCC defines permanent total disability as:
– The complete loss of use of both hands, arms, feet, legs, eyes or a combination of any two body parts; or
– A condition that prevents someone from doing work or obtaining stable employment.
Under Illinois law, PTD benefits entitle an employee to a weekly benefit of two-thirds, or 66 2/3%, of their average weekly wage, and they can receive this benefit for the rest of their life. When injuries are severe enough to warrant PTD benefits, you need a dedicated attorney by your side. While workers' compensation benefits are tax-exempt, the process of applying for these benefits can be time consuming and complicated.
Being injured on the job can have a major impact on your quality of life and your ability to provide for your family. If you would like to receive more information on workers' compensation settlements, wage claims, and how to receive benefits, call (312) 726-5567 for a free consultation or contact us online. Since 1962, the law firm of Krol, Bongiorno & Given, Ltd. has been a leader in the field of workers' compensation law, protecting the rights of tens of thousands of workers injured on the job.