The Most Common Workplace Accidents and Injuries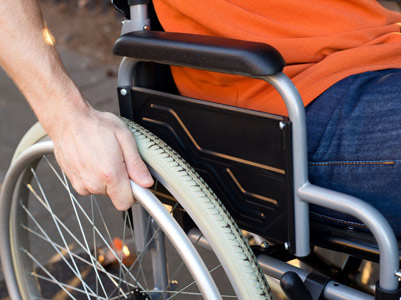 You face the possibility of getting into an accident in virtually any work environment. Workplace accidents and injuries are incredibly common, and they can cause a lot of issues for the injured parties. According to a 2014 report released by the Bureau of Labor Statistics, more than 3 million nonfatal workplace injuries and illnesses were reported by private industry employers in 2013. If you believe that you have experienced a work-related injury, you may be entitled to workers' compensation in Illinois.
The most-common causes of workplace injuries are:
– Motor vehicle accidents
– Repetitive motion
– Slip or trip without fall
– Falls from heights
– Electrocution
– Overexertion
– Struck by object or equipment
– Struck against object or equipment
– Entanglement
The Workers' Compensation Statute protects every employee in the State of Illinois. Employers in Illinois are required to purchase workers' compensation insurance for their employees and the insurance companies fund the payment of worker's compensation benefits for employees' claims.
A victim of a work-related injury or illness is eligible for many forms of compensation:
– Pays for the medical treatment and medical bills incurred by work-related injuries and illnesses
– Pays for the lost time from work
– Pays for any temporary or permanent disabilities
It is extremely important to speak to an experienced on-the-job accident attorney when you have been hurt at work. Our attorneys will fight to ensure you receive the medical care you need to recover from this trying time, as well as the lost wages and compensation you deserve. In order to ensure that you and your loved ones receive the best outcome, make sure you have the help of an experienced Illinois workplace injury lawyer you deserve. Call us at (312) 726-5567 for a free consultation or contact us online.