Workers' Comp vs. Personal Injury Claims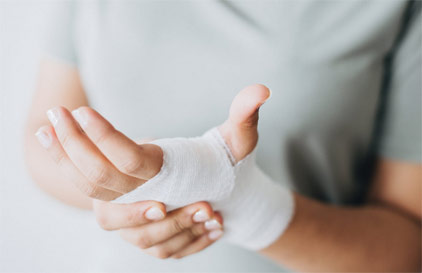 After sustaining an injury at work, it's likely that you will have many considerations regarding both your physical and financial recovery. Chances are, you're wondering what options are available to you to cover your losses and damages. Although you may have heard about workers' compensation and personal injury claims, you might not know how these concepts apply to your case. The biggest and most important difference between a workers' compensation case and a personal injury lawsuit is the need to prove that someone is at fault.
Workers' compensation is a mandatory insurance program for all employers. Employers with one or more employees have to buy workers' compensation insurance. This insurance pays employees when they're hurt at work or during the course of their employment. The employees can claim insurance payments regardless of who caused the accident.
A personal injury case is a lawsuit that's filed in an Illinois court. To win the case, you have to prove that the other side acted negligently. That is, you must show that the other party didn't exercise enough care and caution in a way that caused your injuries. Below is an overview of some of the key differences between the two types of cases:
Workers' Compensation
• It doesn't matter who was at fault. Whether it was you or your employer who was negligent, it will not affect the amount of compensation you are entitled to;
• Medical bills are covered, as are vocational rehabilitation bills, weekly missed wages, and permanent impairment benefits if the injury will result in a permanent disability; but
• Pain and suffering are not factored into the benefits.
Personal Injury
• Some fault must be found with the party that is being sued;
• Medical bills are going to be covered, as well as additional damages like missed wages, lost earning capacity, and permanent impairment; and
• Pain and suffering are factored into the equation.
If you sustained an injury on the job, it is important to consider your legal rights. Since 1962, the attorneys at Krol, Bongiorno, and Given Ltd. have handled well over 30,000 claims for injured workers throughout the state of Illinois, and are prepared to investigate your injuries and identify options to recover damages. While we are one of the largest firms in Illinois dedicated solely to the representation of injured workers, we pride ourselves on the personal, one-on-one approach we deliver to each client. For immediate help with a work injury case, call (312) 726-5567 for a free consultation or contact us online.