Understanding Illinois Workers' Compensation Claims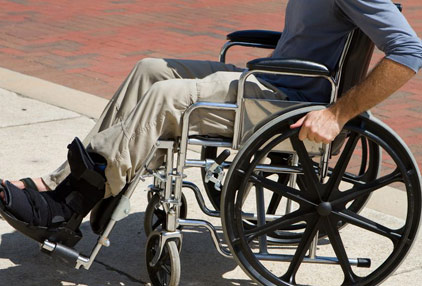 The Workers' Compensation Statute protects every employee in the State of Illinois. A victim of a work-related injury or illness is eligible for many forms of compensation including reasonable medical care required to cure or relieve the impact of the injury, lost time from work, and any temporary or permanent disability. In the event of a dispute, the Illinois Workers' Compensation Commission (IWCC) enforces the state's worker's compensation laws and protects worker rights. The Illinois Workers' Compensation Commission (IWCC) is the primary state agency that handles workers' comp claims.
Illinois Workers' compensation is a system of benefits that:
– Pays for the medical costs of job-related injuries and diseases
– Pays for any temporary or permanent disabilities
– Covers nearly every employee in Illinois
– Starts from the moment a job begins
– Pays for the lost time from work
The law requires an employer to:
– Buy workers' compensation insurance or get permission to self-insure
– Post this notice in the workplace explaining workers' rights (The insurance provider, Policy Number, Contact Information)
– Report accidents that cause more than 3 lost work days
– Report any work-related deaths within 2 days
– Keep records of work-related injuries
Hiring a dedicated workers' comp attorney will give you a much better chance
It is best to consult an experienced Illinois worker's compensation attorney as soon as possible to ensure that no problems occur due to delays in providing notice and filing your Illinois worker's compensation claim. Finding an experienced work accident attorney is crucial when trying to seek compensation so that you can make sure that your rights are fully protected. Evidence must be gathered and presented in a timely and correct manner. At Krol, Bongiorno & Given, we have handled well over 30,000 claims for injured workers throughout the state of Illinois. We know this is a very difficult time in your life, and we are sensitive to the stresses you are experiencing as a result of your injury. For immediate help with a work injury case, call (312) 726-5567 for a free consultation or contact us online.