Workers' Compensation for Carpal Tunnel Syndrome in Illinois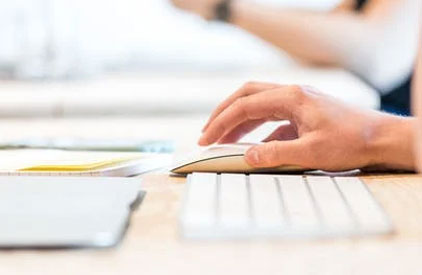 Carpal tunnel syndrome (CTS) is likely the most frequently repetitive motion injury in Illinois workers' compensation. The American Academy of Family Physicians has found that Carpal tunnel syndrome (CTS) affects approximately 3 to 6 percent of all adults in the United States. Carpal tunnel syndrome (CTS) occurs when the median nerve is irritated at the wrist. The median nerve controls both feel and movement of the thumb and first three fingers of each hand. When it's inflamed and compressed, you might experience intermittent burning pain, numbness, and weakness in the affected hand. It's common in office workers and employees whose jobs involve repetitive hand motions.
Unfortunately, many occupational activities that can cause employees to develop carpal tunnel syndrome include:
• Construction work
• Assembly line work
• Driving motor vehicles
• Managing the cash register
• Keyboarding occupations
• Repetitively pressing objects
• Repetitively pushing objects
• Repetitively slicing objects
The most common symptoms include:
• Numbness in the thumb or first three fingers
• Shock-like feelings that move into your fingers
• Weakness in your hand and trouble holding things
• Tingling, or burning sensations in the thumb or first three fingers
Any worker in any occupation with extensive hand use can be susceptible to Carpal tunnel syndrome (CTS) and pursue a workers' compensation claim. Finding an experienced work accident attorney is crucial when trying to seek compensation so that you can make sure that your rights are fully protected. In order to ensure that you and your loved ones receive the best outcome, make sure you have the help of an experienced Illinois workplace injury attorney. Call us at (312) 726-5567 for a free consultation or contact us online.