What To Do After an Employee Injury at Work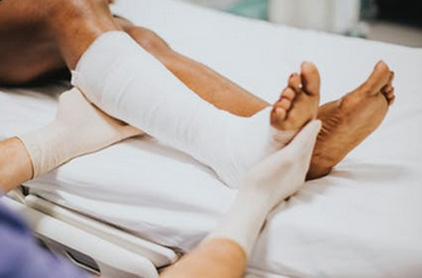 Injuries suffered on the job happen all the time. According to the Bureau of Labor Statistics, in 2019, there were 2.8 million workplace injuries. If you have received a workplace injury, you are likely entitled to compensation from your employer's insurance. However, many people do not prepare for a work injury, which is understandable but can lead to mistakes.
After a work accident, you should do the following:
– Obtain first aid or any other necessary medical treatment as soon as possible: Your claim is strengthened if you have medical treatment on the date of the accident that provides an accurate history of how the accident happened and the injuries suffered.
– Report your injury immediately: Notify your employer about the injury and the way in which it occurred, as soon as possible. When notifying your employer of a work accident, you must describe the accident fully and the area of your body that was injured.
– Retain an attorney: Call Krol, Bongiorno & Given. Once you have received necessary emergency medical treatment, your next step is to call an experienced workers' compensation attorney.
While the claim filing process in Illinois might seem straightforward and easy, many people are shocked when their claims are denied. Hiring a dedicated workers' comp attorney will give you a much better chance of obtaining the benefits you deserve. Krol, Bongiorno & Given, Ltd handles claims for both union and non-union injured workers.
All claims are handled on a contingency basis, meaning there are $0 in up-front costs to our clients. We know this is a very difficult time in your life, and we are sensitive to the stresses you are experiencing as a result of your injury. For immediate help with a work injury case, call (312) 726-5567 for a free consultation or contact us online.