Illinois Flight Attendants Injury Claim Attorneys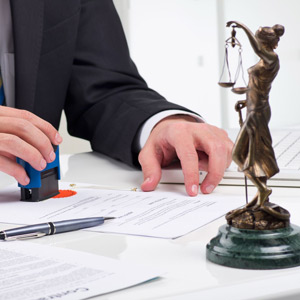 Flight attendants play an integral role in the airline industry, yet they face tough conditions every day. When flight attendants are injured or become ill because of work-related incidents both on and off of the plane, they may be entitled to workers' compensation benefits.
Back injuries are among the most common types of injuries that flight attendants suffer, but the list does not stop there. Some of the on-the-job risks flight attendants face include:
– Falling luggage
– Burns from hot liquids
– Cuts from exposed metal
– Stress injuries from lifting or moving luggage in overhead bins
– Slip, trip, and fall injuries in airports during a layover
– Sprains and injuries from in-flight turbulence
– Assaults from unruly passengers
– Poor air quality in the aircraft
– Vehicle injuries on shuttle buses
Workers' compensation claims in the airline industry can be somewhat complex. You do need to prove that you were working when you were injured. Along those lines, you do need to prove that you were physically present at your workplace or performing tasks for your job that caused the injury. For this reason, consulting with a trained legal professional is the best way to maximize compensation for your workers comp claim.
If you have been injured on the job as a flight attendant, call (312) 726-5567 for a free consultation or contact us online. We know this is a very difficult time in your life, and we are sensitive to the stresses you are experiencing as a result of your injury. We provide personal service throughout Illinois, and we handle all cases on a contingency basis.