DuPage County, Illinois Workers' Compensation Attorneys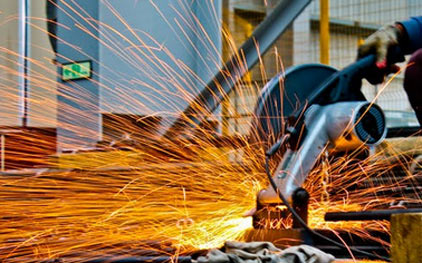 If you have recently been injured at work in DuPage County IL, finding an experienced work accident attorney is crucial when trying to seek compensation. Medical attention and financial compensation for work-related injuries are often not appropriately addressed. In many cases, they may even be denied or delayed.
Workers' compensation is a complicated area of law. Even in relatively uncomplicated situations, it's often a good idea to contact a workers' compensation attorney. The lawyer can walk you through the process, and alert you to potential pitfalls. Additionally, there are often situations where there is a lack of clarity on what exactly caused an injury. Hiring a work injury lawyer can immediately take the burden of settlement negotiations off your shoulders.
Since 1962, the law firm of Krol, Bongiorno & Given, Ltd. has been a leader in the field of workers' compensation law, protecting the rights of tens of thousands of workers injured while on the job. Our attorneys will fight to secure the medical care you need to recover during this trying time, as well as the compensation you deserve.
While we are one of the largest firms in Illinois dedicated solely to the representation of injured workers, we are experienced in all types of workplace injury cases. We can explain your full range of options, and fight to help you get the workers' compensation benefits you need and deserve. We will work hard to protect your right to the maximum compensation available.
At Krol, Bongiorno & Given, we understand that many families depend on the income of injured workers, and we can assist you in getting the maximum recovery for your lost wages, medical bills, and other related costs. For immediate help with a work injury case, call (312) 726-5567 for a free consultation or contact us online.