Will County, Illinois Workers' Compensation Lawyers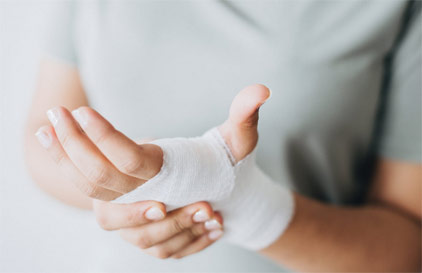 Were you injured on the job in Will County, IL and had to take significant time off from work because of your work-related injury? A victim of a work-related injury or illness is eligible for many forms of compensation including reasonable medical care required to cure or relieve the impact of the injury, lost time from work, and any temporary or permanent disability. Regardless of your specific injury, you will want to work with an experienced workers' compensation lawyer to ensure you get the most out of your claim.
Here is a list of 5 common types of Workers' Comp claims from workplace injuries:
– Strains and Sprains
– Trips, Slips and Falls
– Vehicle Related Accidents
– Overexertion Injuries
– Cuts and Puncture Wounds
If you have an accident in the workplace, there are critical steps that must be followed:
– Obtain first aid or any other necessary medical treatment as soon as possible: Your claim is strengthened if you have medical treatment on the date of the accident that provides an accurate history of how the accident happened and the injuries suffered.
– Report your injury immediately: Notify your employer about the injury and the way in which it occurred, as soon as possible. When notifying your employer of a work accident, you must describe the accident fully and the area of your body that was injured.
– Retain an attorney: Call Krol, Bongiorno & Given. Once you have received necessary emergency medical treatment, your next step is to call an experienced workers' compensation attorney.
Since 1962, we have dedicated ourselves to the needs of the injured, basing our approach on expediting decisions and settlements because we know how important time and money are following an injury. If you were injured in a work-related accident or your loved one lost his or her life on the job, our experienced workers' compensation lawyers will help you get compensated.
From our offices in Naperville and Chicago, we serve clients throughout Will County and the Chicago metropolitan area. We offer a free consultation to learn about your case and let you know how we can help you. Everything we do is completely contingency fee-based. This means we only charge a fee if we are successful in recovering benefits on your behalf, and the size of our fee is based on the size of the award. For immediate help with a work injury case, call (312) 726-5567 for a free consultation or contact us online.