Illinois Workers' Compensation: Death Benefits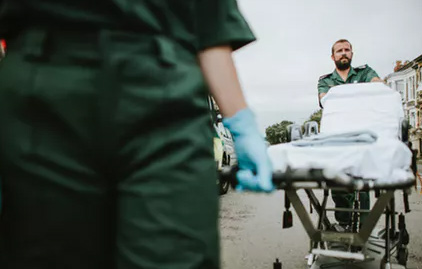 One of the most traumatic events a family can go through is the loss of a family member through an accident on the job.
Under Illinois law, if a person dies as a result of a workplace injury, his or her dependents are entitled to receive workers' compensation death benefits. Benefits may be paid out to certain people related to the deceased worker:
– A spouse
– Children who are under the age of 18
– Children who are under 25 who are full-time students
– Children of any age who are physically or mentally incapacitated
In the state of Illinois, these death benefits are allocated through weekly payments. An eligible dependent can receive up to two-thirds of the deceased workers's average weekly wage. The minimum and maximum amounts that can be paid out are established by the state each year. Benefit payments end after $500,000 is paid out or after 25 years. Workers' compensation death benefits may also be used for funeral expenses up to a certain amount.
If you have questions about workers comp death benefits in Illinois, Krol, Bongiorno & Given has has handled well over 30,000 claims for injured workers throughout the state of Illinois. For immediate help with a work injury case, call (312) 726-5567 for a free consultation or contact us online.