Injured at Work? Our Experienced Lawyers are Here for You!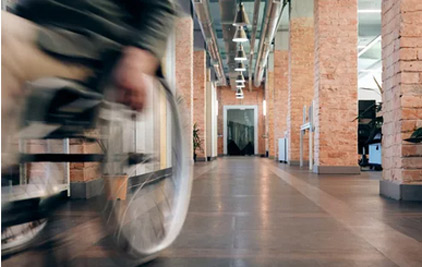 If you were injured at work or you developed a health condition due to the nature of your work, you should be able to concentrate on your physical healing – not have to worry about your employer denying you the benefits you deserve. Illinois' no-fault workers' compensation system entitles those injured employees eligible for many forms of compensation including reasonable medical care, lost time from work, and any temporary or permanent disability.
Following a workplace accident, injured individuals may be inclined to speak with their employer's insurance company, without the assistance of an attorney. However, insurance companies do not represent injured workers. As a result, they often attempt to minimize or deny payments for job-related injuries.
Regardless of your specific injury, you will want to work with an experienced workers' compensation lawyer to ensure you get the most out of your claim. It is imperative that injured workers understand that a successful claim requires strong medical documentation and an ability to demonstrate that an injury or condition was caused by their job duties.
If you decide to retain a lawyer, one of our experienced worker comp lawyers will help you with everything from pursuing your claim for workers' compensation benefits to defending against an insurance company's attempt to terminate benefits you may be receiving. With over 60 years of combined legal experience, the KBG law firm is a leader in the field of workers' compensation law and we have earned the reputation as aggressive advocates for injured workers in Illinois.
A few things our workers comp lawyer can help with:
– Your work injury claim is denied for a lack of medical evidence
– Employer suddenly challenging your employment status
– Employer questioning your eligibility for benefits
– Difficulty obtaining quality medical care
We work hard to establish a personal relationship with all of our clients. We will review your injuries, the circumstances of the workplace accident and your viable legal options. For immediate help with a work injury case call (312) 726-5567 for a free consultation or contact us online.