Winter workplace accidents and injuries in Chicago, Illinois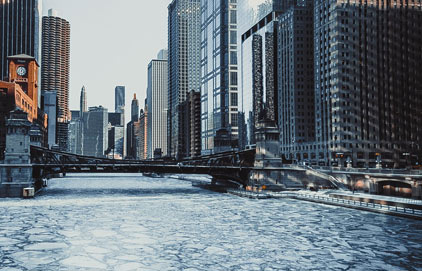 There were 2.8 million nonfatal workplace injuries reported in 2017 across all industries, according to the U.S. Bureau of Labor & Statistics. As winter approaches, workers must take proactive steps to prevent workplace injuries commonly associated with worsening weather conditions like extreme snowfall, ice and sleet.
Here are some of the most common workplace injuries and illnesses that occur during the winter months.
– Slips, trips and falls. Rain, snow and ice commonly cause falls, so it's important to keep walkways, entrance ways and stairways clear of these hazards. Whether you work outdoors or inside, preventing slip and fall accidents requires a commitment to ensuring safe working conditions, including regular clearing of snow and ice from walking surfaces.
– Winter car accidents. Employees who drive for business purposes including those who drive larger commercial vehicles, trucks, or buses can be seriously injured or killed in auto accidents caused by icy roadways and decreased visibility.
– Hypothermia and frostbite. Hypothermia and frostbite result from extreme-cold exposure, and both can have long-lasting effects.
For immediate help with a work injury case, call (312) 726-5567 for a free consultation or contact us online. All claims are handled on a contingency basis, meaning there are $0 in up-front costs to our clients. We do not get paid until your claim is favorably resolved.